Serving on staff at YMCA Camp Immokalee is an experience you really can't get anywhere else. Staff get to make magic happen for campers, learn skills that will help them in future careers, develop life skills that will help them be a better person and roommate, and so much more. Counselors live in cabins with groups of 8-14 campers around the same age and lead activities (varying from turbo tubing to archery and more). Camp is a place that needs all kind of counselors to represent all kinds of kids – we need staff members who love getting up and leading songs, but we also need counselors who are more reserved and can sit back with campers who may not feel comfortable. And we need everything in between!
Internships Available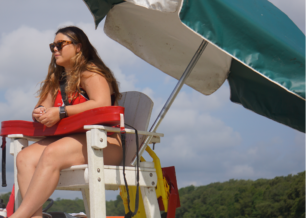 You may be thinking – yes, but I need a "real job" this summer, so camp isn't an option. But camp is a real job! There's an application, an interview, expectations, evaluations, and more.
There are hardly any industries that don't have some part in camp. See for yourself:
Camp store — business/marketing/accounting majors
STEM programming — engineering and science majors
Programs & off-season events — hospitality/event planning majors
Educational programs — education majors
Behavior and inclusion initiatives  — social work/psychology
The possibilities are almost endless! We're happy to work with staff to find a few extra responsibilities that can turn their time at camp into an enriching internship as well as an unforgettable summer.