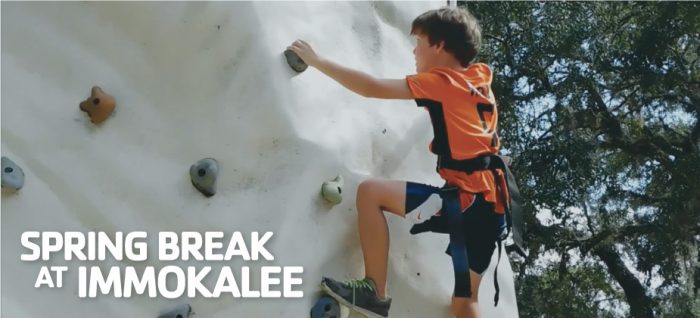 Spring Fling
March 13-19, 2022
Registration is officially open! Register by February 13 for a free Spring Fling T-shirt.
Activities Include:
Archery
Crafts
Games
Evening campfires
Mardi Gras parade
St. Patty's Day celebrations
Easter egg hunts
And so much more!
Overnight Spring Break Camp
Ages: 7-15
Dates: March 13-19, 2022
Cost: $350 for members; $395 for non-members
CIT (Counselor-in-Training) Program
Campers in grades 10-12 are invited to apply for our counselor-in-training (CIT) program for Spring Fling Weekend! During this smaller weekend, CIT spaces will be limited. Participants selected for this program will get to participate in many of our camp activities but will also help with implementing activities, managing camper behavior, and more. To be selected, campers can fill out the application below and return it to aeast@fcymca.org. One application covers all of our off-season camps. Please read the application thoroughly before applying.
Ages: 16-17
Member & Non-Member Rate: $350
COVID-19 Modifications
To help minimize the risk of COVID-19 spread at Spring Fling, the following policies will be in effect:
At this time, we are waiting to see where cases are in our area. When registration opens, we will make a decision about pre-camp COVID-19 testing.
Parents will not be allowed out of the car at Check In or Check Out. Instead, we'll utilize the drive-thru system we used for Summer 2020 and Summer 2021.
Parents will be asked to monitor their camper for temperature, symptoms, and possible exposure 14 days prior to camp. Campers who have had any fever, symptoms, or possible exposure are asked to stay at home.
Campers with a temperature of 100.4 or higher will not be admitted into camp.
Cabins, common spaces, and activity areas will be cleaned and sanitized three times a day.
Campers will be placed into "households," made up of 3-4 cabins. Campers will not have to socially distance from campers and staff in their household, but they will have to socially distance from campers and staff in other households. For Halloween Camp, we expect there will only be two households.
Campers and staff will have their temperatures taken daily. Anyone who has a temperature of 100.4 or above and/or has two or more symptoms from the CDC's list of COVID-19 symptoms will be immediately isolated and sent home from camp. Parents should make sure they have a plan in place to pick their child up as soon as possible in the event a fever/symptoms occur.
We ask that parents keep us updated on their camper's COVID-19 status after camp. If your camper tests positive for COVID-19 in the two weeks following camp, please let us know so we can encourage anyone who may have come in contact with your camper to get tested.