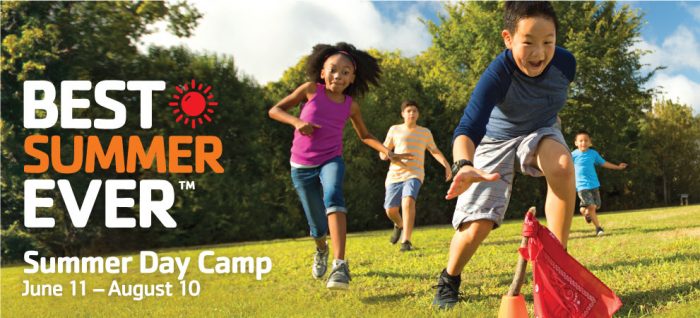 Summer Day Camp
Summer Day Camp at Immokalee is a fun-filled and creative super adventure for youth ages 6 through 12. Campers discover new interests, skills and hone old favorites. At Immokalee, campers gain independence, build self-confidence and make lasting friendships and memories.
Our day camp also gives kids plenty of opportunities to engage in active playtime while learning the importance of nutrition and physical activity. Each day is packed with exciting activities that will keep minds and bodies engaged and support healthy lifestyle behaviors.
Caring Staff
We carefully select our staff from schools, colleges, the youth development community and from within our association. Our staff is enthusiastic, well-trained, mature, and intelligent. They are excellent role models for children, chosen for their ability to create a warm, caring and diverse community for kids. Overall, we maintain a 2:12 staff to camper ratio.
Activities Include:
Basketball
Horseback riding
Kickball
Volleyball
Archery
Capture the Flag
Gaga Ball/Octo-ball
Water Balloon Wars
Fishing
Zip Lining
Rock Wall Climbing
Canoeing
Kayaking
Free swim
Festival Games
Scavenger Hunts
Clay Models
Friendship Bracelets
Dream Catchers
Face Painting
Nature Arts
And so much more!
Dates & Pricing
Date: June 11 – August 10
Time: 6:30am – 6:00pm
Ages: 6-12
Deposit/Registration: $15
Cost: $130 / week
Registration & Forms
Learn all about Camp Immokalee in our Parent Handbook, including how to help your child prepare, payment information, a look into a day at Camp Immokalee, check-in and check-out procedures, cabin assignments, how to keep in touch, and more!
Please REGISTER and MAKE PAYMENT through the link below.
Register Online
Also, COMPLETE THE REGISTRATION FORMS, through links below.
Registration & Waiver
Please send all registration forms to this address:
Camp Immokalee Business Office
6765 Immokalee Road
Keystone Heights, FL 32656
Fax: 352.473.7106
Phone: 352.473.4213
Financial assistance is available for those who qualify.