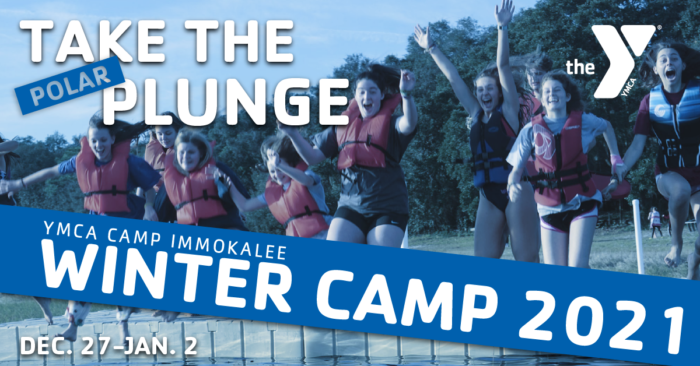 Winter Camp 2021 Preview
Wondering what's going on at Winter Camp? We've got some incredible, unforgettable things planned, and we can't wait to share them with your camper! We want to keep a few things a surprise, but here are a few of the things we have going on!
Ugly Sweater Contest
Right off the bat, we're starting things off with Winter celebrations! Campers are invited to wear their ugliest, tackiest, funniest holiday sweater to Check In, and Sunday evening we'll have an Ugly Sweater Contest. The camper in each age group with the best ugly holiday sweater will win a prize. Campers who may not feel comfortable wearing their sweater first thing at camp are invited to bring it and change into it (if they feel ready) before the competition.
More Themed Activities Than Ever
Our typical daily activities (zipline, archery, land sports, etc.) will all have holiday twists to make them more exciting and more themed than ever before. Instead of just the regular zipline, we'll have "Gift Delivery" where campers will play winter-themed games on the zipline. Instead of regular arts & crafts, we'll have a toy workshop with holiday-themed crafts. We'll have Reindeer Games, Sleigh Rides, Arctic Expedition, and more. These activities are awesome because they're fun for first-time campers and they're a creative twist for campers who come year after year.
Holiday Hooplah (aka Holiday-Themed Chaos)
Chaos is a camper favorite, and we're breaking it out holiday style for Winter Camp! In Chaos, cabins travel around to different messy stations and choose a counselor to unleash the chaos upon. Some typical examples include Human Sundae (making a sundae on your counselor), Painting (painting your counselor), and Pancake (putting flour and syrup all over your counselor). The Winter Camp stations will all have a surprising Winter twist we can't wait to share with our campers!
Amazing Race – Holiday Edition
In our typical Amazing Race, cabins travel to different stations, where they compete in different activities that relate to different countries. We've done a baseball game in America, a monarchy game in England, a poem game in Djibouti, and more. For Winter Camp, we'll have all new games based on the way different cultures celebrate the holidays.
NYE Kayak Drop
On New Years Eve, we have a jam-packed night! From a holiday lip sync, to Cabin Feud (new), fireworks, and more, we'll have a fun-filled night leading up to our NYE Kayak Drop. At midnight, we'll drop a kayak from our zipline and celebrate 2021. Campers who aren't quite ready to stay up until 12 will have the option to go back to the cabin with counselors. We'll have extended rest period to prepare and we'll sleep in the following day to recover!
Mrs. Claus's Candy
Mrs. Claus is excited to share her candy with all of our campers! There may be a few evil elves (counselors) who aren't making it so easy to get, though. Campers will have to search across camp to find the elves hiding with the candy and deliver the candy back to their cabins undetected by the EED (evil elf doppler).
Normal Camp Activities
Don't worry – all the traditional camp favorites (minus the water activities) will be there, too! We'll still have zipline, newspaper, land sports, camp fit, arts & crafts, dance & games, archery, BBs, rifles, and so much more. Many of these activities will have Winter fun mixed in, but it'll still be the camp we're used to!
Polar Plunge
Be some of the first campers to jump in Lake Brooklyn for 2021! The Polar Plunge is completely optional. It's just a quick dip in Lake Brooklyn then a quick move to change into warm, dry clothes!
Other Surpises
A magic passageway? Giant gingerbread men? Santa's toy workshop? Igloos? Cabin Secret Santa? It's all possible at Winter Camp 2021! We have lots of surprises in store.
COVID-19 Policies
Our COVID-19 policies put in place during Summer 2020 will stay for Winter Camp 2021. This includes "cohort" models of camp (aka age groups), increased sanitization and cleaning, decreased cabin capacities, no visitors, symptom checking, and more. While these do change camp, we are extremely proud of the feedback we got from Summer 2020 and that we had no reported COVID-19 spread. For additional information, visit this page or email us at cimmokalee@fcymca.org.
Register Now
If you're ready to register, you can do so here!
Questions, Suggestions, or Concerns?
If you have anything else you'd like to discuss or share, please feel free to email us at cimmokalee@fcymca.org. We'd love to have your camper join us!