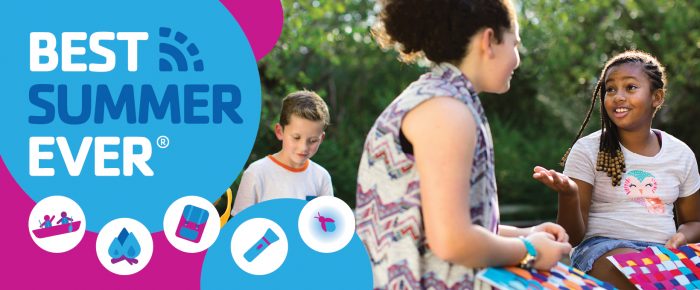 Summer Overnight Camp
2020 Registration – Open Now!
Since 1909, Camp Immokalee has been providing safe, fun, and high quality summer resident camp programs for youth in Florida and around the world. Immokalee campers learn to care for themselves, others, and the world around them while building life and activity skills through camp activities. Grit, gratitude and character are 21st-century skills every young person will need to succeed, and our camp activities are carefully designed to get kids out of their comfort zone and develop leadership skills while building community and having fun.
Campers live in cabins with other campers of their own age and gender identity, and under the guidance of their assigned camp counselor. Cabin life teaches young people self-sufficiency, contributing to a small community, and stewardship of their cabin and camp.
Immokalee provides campers with the opportunity to immerse themselves in nature, and through that experience, learn about themselves and connect with others. With this purpose in mind, we keep Immokalee a tech-free zone. Cell phones and other media devices are not allowed at camp in order to protect the privacy of all campers and to prevent campers from immersing in a screen instead of in the camp environment and community. Digital or disposable cameras are welcome, and allow campers to select what images they would like to share with friends and families after their time at camp is over.
Activities Include:
Archery
Arts & Crafts
BB's
Canoeing
Kayaking
Climbing Wall
Outdoor Cooking
Evening Campfires
Fishing
Horseback Riding
Songs and Skits
Nature and Outdoor Living Skills
Team Building Activities
Sports and Games
Songs and Skits
Zip line
And  much more!
Program Information and Dates
For 2020, Camp Immokalee will offer one-week sessions and two-week sessions with additional stayover weekends to give campers even more time at camp. For more information about our themes, click here!
One Week Sessions  – Ages 7-15
Session 1 (Camper vs. Wild): June 7-13
Session 3 (Olympics): June 27 – July 4
Session 4a (Harry Potter): July 5-11
Session 4b (Harry Potter): July 12-18
Session 5 (Wet & Wild): July 19-25
Session 6 (Color Wars): July 26 – August 1
Session 7 (Camp Rock): August 2-8
Cost: Members $575/ Non-members $630
Session Length: Sunday through Saturday (7 day/6 night)
Two Week Sessions
Two-week sessions include the option to add a weekend trip! More trip details will be available in the fall.
Session 2 (Color Wars): June 14-27
Session 4 (Harry Potter): July 5-18

Cost: Members $1170/ Non member $1280
Session Length: 2 Weeks (14 days/13 nights)
Stayover Weekends
Unfortunately, Stayover Weekends have been canceled for 2020.
Teen Leadership Sessions (CIT) – Ages: 16-17
2020 counselor-in-training (CIT) information can be found here!
Ranch Camp Add-On
Ages: 7-15
Cost: $150 per week
Sessions Available: All one and two week sessions.
Horseback Trail Ride Add-On
Ages: 7-15
Cost: $25 per ride
Sessions Available: All one and two week sessions.
Registration, & Parent Handbook
Financial assistance is available for those who qualify.