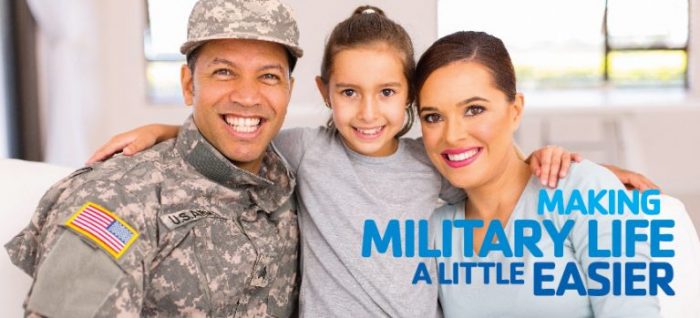 Military Scholarships
The First Coast YMCA is an Armed Services YMCA affiliate. Thanks to generous donations and grant-funding, we are able to offer camp scholarships for children of active duty members of the armed forces (including National Guard and Reservists) and veterans.
Your Discount
Current and former military service members may receive the following discounts for Summer 2022 sessions. To receive this discount, please register your camper, fill out the Military Information form, pay the deposit, and email us at cimmokalee@fcymca.org to request the discount.
Overnight camp discounts can only be used for one week of camp per camper.
Please note: Our chart has changed! The below numbers are discount amounts, not the amount you'll pay. This change was made so that both members and non-members receive the same discount amount.
*$225 is the discount provided by YMCA Camp Immokalee. In past years, the Armed Services YMCA has generously provided subsidies for E1-E5 families to bring this rate even lower. We do anticipate them doing the same this year, but their decisions are not made until March/April. If we receive that funding again, we will reach out to E1-E5 families to apply the additional discount. Even the earliest camp fees are not due until May and all funds are fully refundable until May, so we encourage families to go ahead and register, knowing they can withdraw if needed.
To receive these savings, register online, complete the Military Information form, pay the deposit like normal, and then send us an email with your service member's status/rank and relationship to your camper. We'll then log in to apply the discount. Registering for summer resident camp requires a $150 deposit. Please call 352.473.4213 if you have questions.
We are incredibly appreciative of all of our camp military families! While we do offer substantial military discounts for summer, we do not have military discounts for our off-season programs.